Apple's rumored third iPad Pro could be more powerful than its M2 MacBooks
Rumors hinting at the development of two OLED iPad Pros have been swirling for a number of months, but we're now hearing that Apple is working on a third OLED iPad Pro model that could blow its siblings – and its competitors – out of the water .
According to serial Apple leaker Revegnus (opens in new tab)this new iPad Pro will be the largest and most powerful iPad model ever, boasting a massive 14.1-inch display and a super-fast M3 Pro chipset.
Yes, you read that right: Apple's top-tier iPad Pro will reportedly rival its current best MacBooks – and the upcoming MacBook Air (2023) – in the power department. And it'll do so by using an advanced cooling system rather than noisy fans, too.
TechSmart (opens in new tab) notes that this M3 Pro processor could be limited so as not to put too much strain on the iPad's cooling system – meaning the new device won't quite match the next MacBook Pros for power, despite sharing the same chipset – but the thought of Apple Releasing a tablet that offers more power than today's best laptops is extremely exciting.
The 14.1-inch iPad will have an M3 Pro.Apple is crazy!!!They are building a monster👽iPadOS will also get a big updateMany features from macOS are coming to iPadOS pic.twitter.com/Z5sYw7ACfBMay 2, 2023
See more
If indeed this monster-sized iPad Pro does see the light of day, it would surely have to run a modified (read: MacOS-style) version of iPadOS 17, making the experience of using Apple's best iPad more akin to the experience of using its best MacBooks.
Bigger screen, bigger price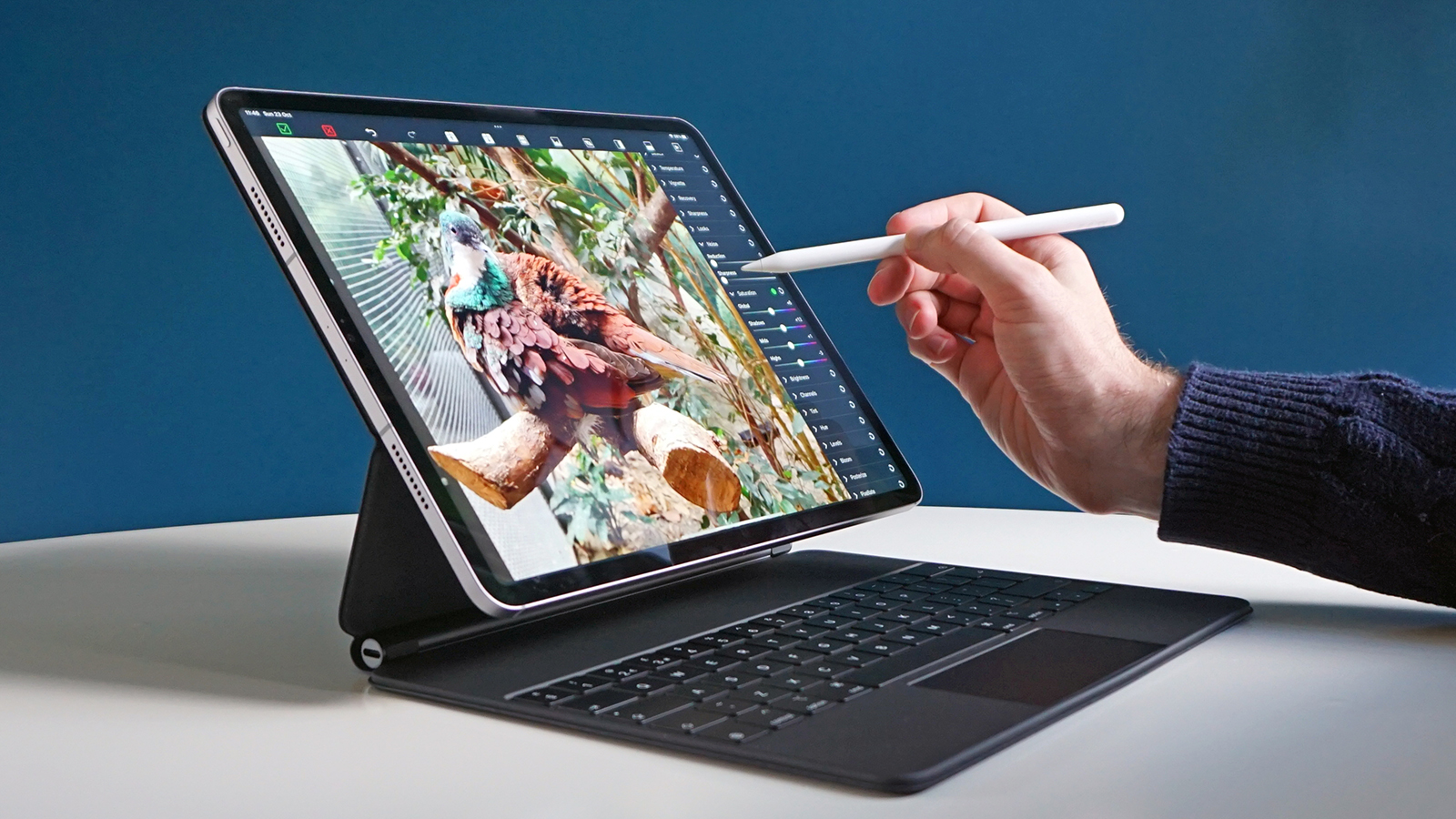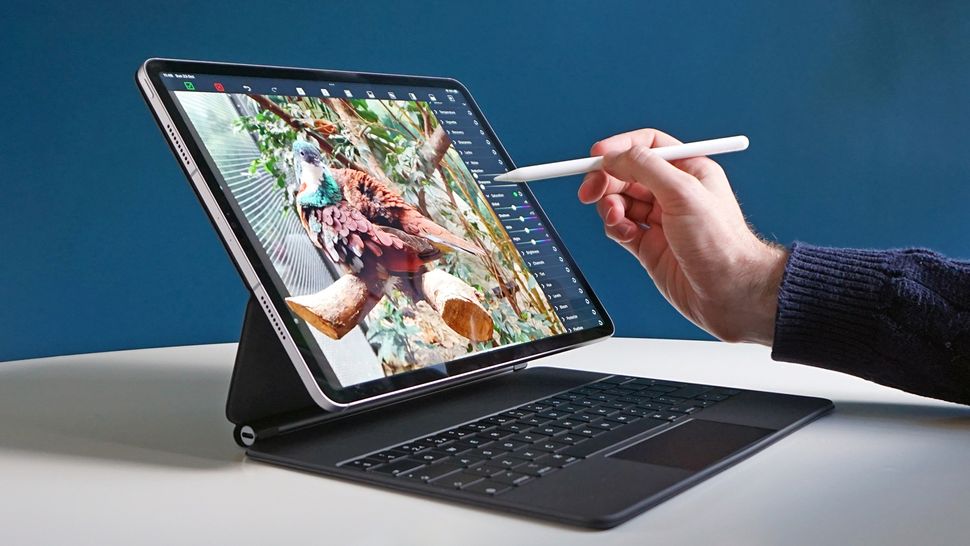 Naturally, having the MacBook experience in the palm(s) of your hand will inevitably come at the expense of your wallet. Apple's successors to the iPad Pro 12.9 (2022) and iPad Pro 11 (2022) are already rumored to cost more than certain MacBook Pro models, so this 14.1 inch iPad Pro will demand even deeper pockets.
How deep, you ask? Well, given that the next 13-inch iPad Pro is expected to start at approximately $1,800 (around £1,500 / AU$2,700), logic suggests that Apple's mega-sized model could demand figures as high as $2,000 (£1,600 / $2,900).
Why so expensive? All three iPad Pro tablets are strongly rumored to feature 'tandem' OLED displays – which could help them match the best OLED TVs in terms of brightness and increase the life of their respective screens – but these panels reportedly cost twice as much to produce as the mini-LED panels currently used in today's top-of-the-range iPads.
It figures, then, that Apple would look to offload these additional costs onto consumers. Whether those consumers are willing to part with a small fortune in exchange for a big iPad, though, is an altogether larger question.
Apple's range of OLED-equipped iPad Pros is expected to hit shelves in 2024, but we wouldn't take that prediction as gospel given the level of technology we're talking about here. Before that, the company could debut another new iPad Pro (2023) alongside the iPhone 15 line.