Kobo's newest Elipsa 2E ereader is ready to take down the Kindle Scribe
The Kindle Scribe better watch out – there's a new premium note-taking ereader on the market.
Available for preorder today – Wednesday, April 5 – the Kobo Elipsa 2E is the successor to the 10.3-inch Kobo Elipsa, the company's first foray into a note-taking ereader. While there's a lot of similarities between the two Kobo models, the Elipsa 2E comes with some notable and welcome upgrades from its predecessor.
For starters, the Elipsa 2E continues Kobo's eco-friendly mission that kicked off with the 6-inch Kobo Clara 2E last August. Just like its smaller sibling, the Elipsa 2E is made with 85% recycled plastic, including 10% that was bound for the ocean. This environment-conscious twist helps the Kobo Elipsa 2E standout from its direct competitor, the 2022 Kindle Scribe, which instead has a full metal chassis.
The comparisons don't end there – just like the Kindle Scribe, the Kobo Elipsa 2E won't arrive alone. Bundled with a completely redesigned Kobo Stylus 2, you'll be able to use the Elipsa 2E to write up notes in margins of ebooks and PDF documents, highlight interesting parts of a book, and write or doodle to your heart's content across 20 different page settings. This new stylus has also improved over its predecessor, now with a rechargeable battery via a USB-C port, an updated design that includes a white 'eraser' at the top of the otherwise black pen and a magnetic strip to help secure it on the top of the Elipsa 2E (as opposed to the side in other similar devices).
There's also a sleepcase that you can purchase separately, and this too has been redesigned for the Elipsa 2E. Unlike the old foldable cover that was bundled with the previous Elipsa and opened in portrait mode, the new faux leather case opens like a book cover and is made of 97% recycled material. This cover, which essentially only encases one side and the top of the device, simply clips onto the longer slim bezel of the Elipsa 2E magnetically and also provides a much more secure spot to store the Stylus 2 by offering a nook for the new pen.
As for inbuilt features, there's 32GB of storage, Bluetooth connectivity so you can listen to all your favorite audiobooks, and a glare-free E Ink touchscreen that, unlike its predecessor, now has amber LEDs to help change both brightness and light hue.
Kobo also has continued to offer OverDrive with the Elipsa 2E and this will remain on the devices despite the app being retired into the Libby service on mobile, allowing users to borrow books from a library that also has OverDrive support. Also on board is baked-in Pocket and Dropbox integration, so you can save longform web articles to read later (if you have a Pocket account set up on your web browser) and transfer files (even notes) directly from the cloud via a linked link. Dropbox account.
Like the older Elipsa, the Notebook features continue to be extensive, with handwriting recognition also available if you'd like to convert your notes to text.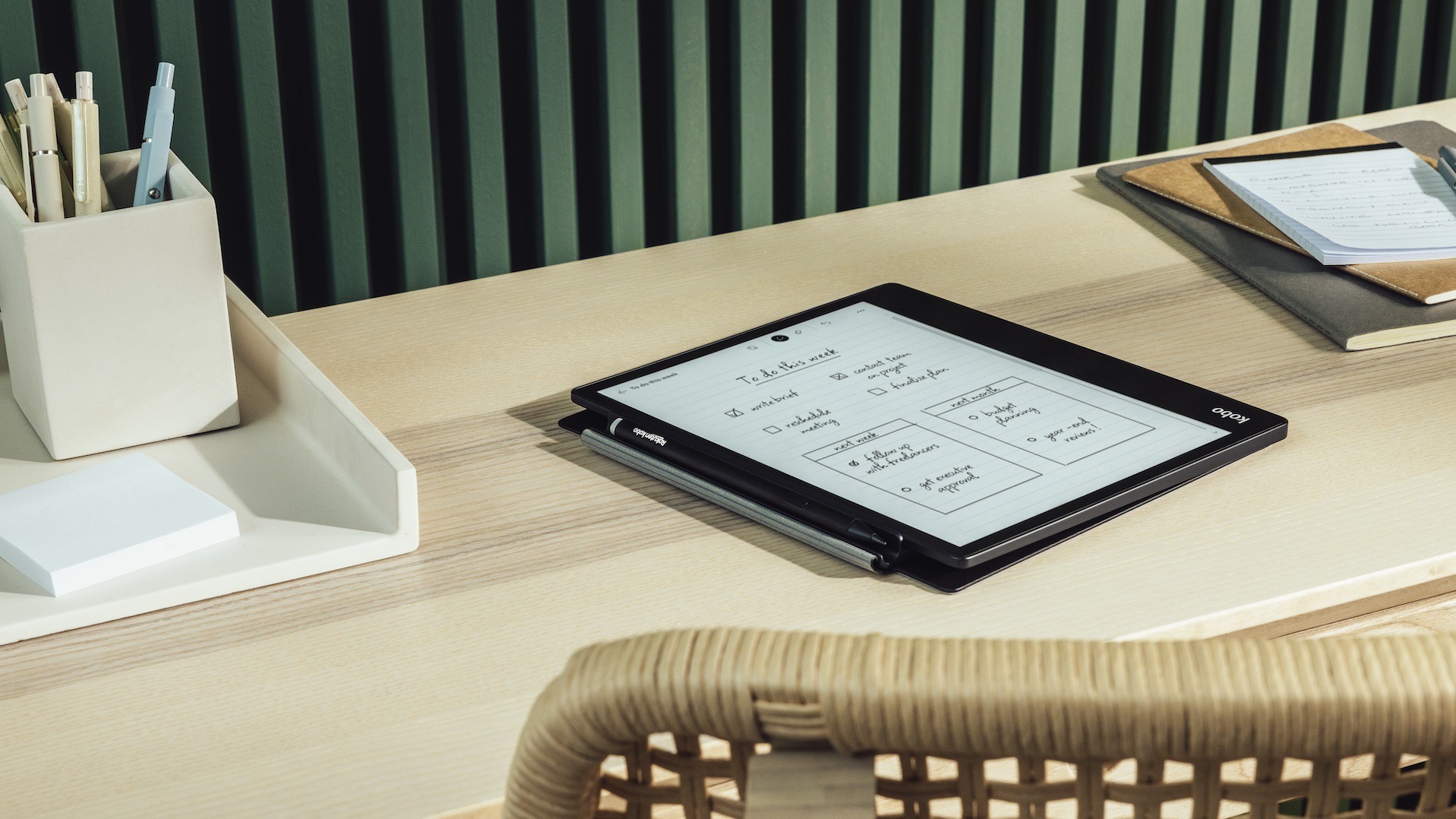 Preorders open from April 5 in the US, Canada, the UK and Australia for an official release on April 19 in all available regions. You'll be looking at parting with $399.99 / £349.99 / AU$629.95 to pick one up – and this price includes the Kobo Stylus 2 – with an additional $69.99 / £69.99 / AU$89.95 for the sleepcase. Preorders in the US, UK and Australia also come with a bonus $25 / £25 / AU$25 Kobo eGift card to spend on ebooks and audiobooks for your new device.
The Kobo Elipsa 2E is a bit more expensive than the starting price of the Kindle Scribe ($339.99 / £339.99 / AU$549.99), however the Elipsa 2E does come with twice the storage than the base model of the Scribe, which also ships with just the Basic Pen. That said, the 32GB Kindle Scribe that ships with the Premium Pen costs $389.99 / £379.99 / AU$629, so the Elipsa 2E is priced very competitively, especially in the UK.
Is this enough for the Kobo's newest notetaker to surpass the Kindle Scribe on our best ereaders list? The verdict is still out while we finish our Kobo Elipsa 2E review, but it's looking like it could be a serious contender, especially as the Kindle Scribe appears to have a smaller set of writing tools than the Elipsa 2E.
But wait, you need to keep reading…
Additionally, Kobo has expanded its ebook subscription service to two major regions. Finally launching today (April 5) in both the US and the UK, Kobo Plus was originally only available in six regions including Canada, Australia and New Zealand with a monthly fee of CA$9.99 / AU$13.99 / NZ$14.99.
Kobo Plus is the Japanese-Canadian ereader maker's answer to Kindle Unlimited, granting subscribers access to a library of over 1.3 million ebooks and over 100,000 audiobooks. Following the model set up in Canada, both the UK and the US will have three different subscription tiers to choose from, with the choice to subscribe to only Kobo Plus Read for ebooks only, Kobo Plus Listen for just audiobooks, or both for a discounted price.
Pricing for both the US and the UK comes to $7.99 / £8.99 per month for either Read or Listen, or $9.99 / £11.99 for the full-fat Kobo Plus option that gets you both ebooks and audiobooks. There's also a 30-day free trial on offer in both the UK and the US, just like the other regions, so you can test out your chosen plan before fully committing.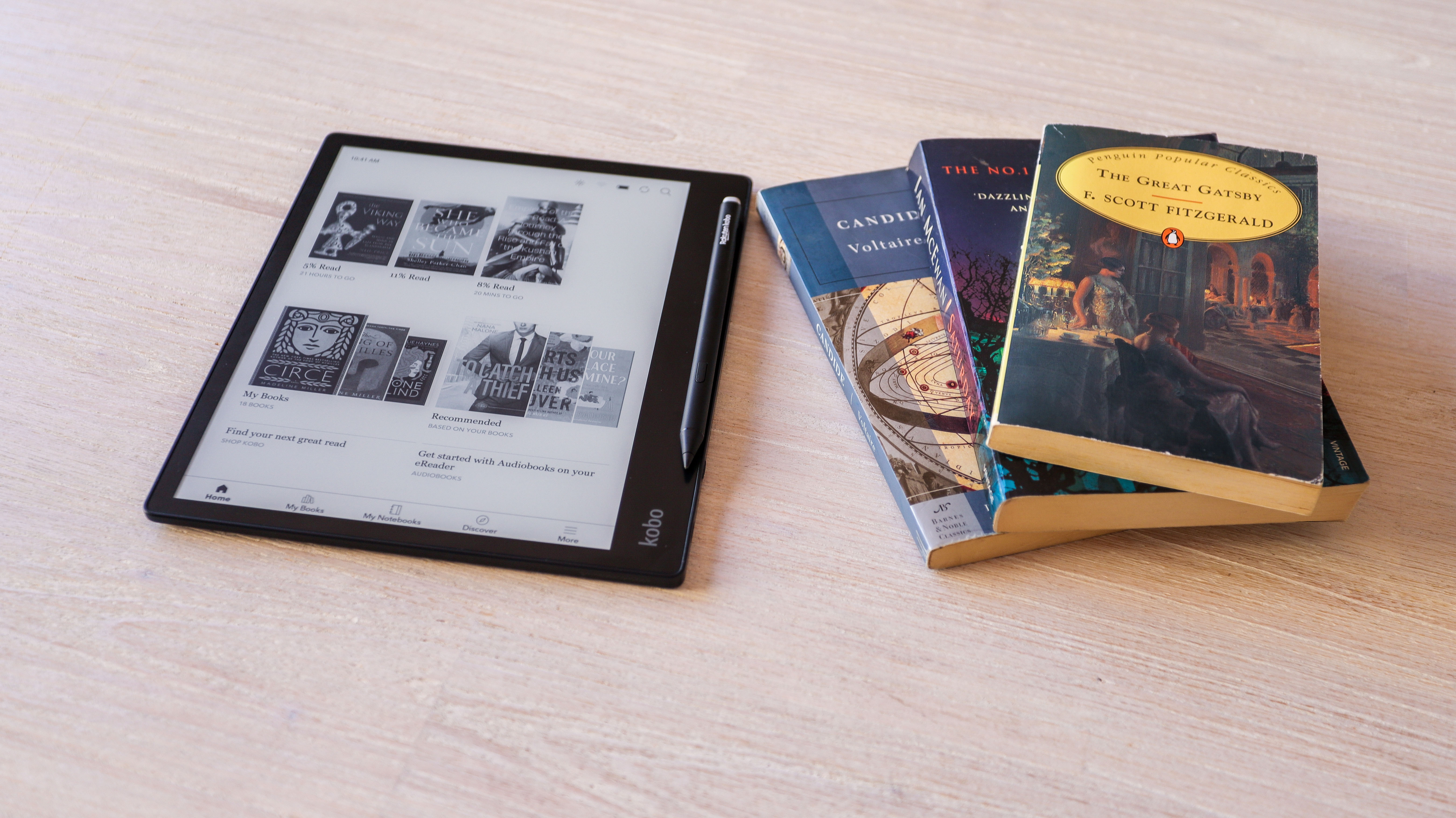 While Kobo Plus offers a substantial library, Kindle Unlimited currently has a larger catalog, but limits you to 'borrowing' up to 10 titles at once on loan. Kobo Plus doesn't have that limitation, so you can add to your library as much as you want. Neither service lets you own what you borrow though, so once you cancel your subscription, you lose access to those books.
Kindle Unlimited ($9.99 / £7.99 / AU$13.99 per month) also gives you access to some audiobooks that have corresponding ebook titles in the catalog, but Kobo Listen works like Audible, where you get credits to 'purchase' audiobooks.
While Kobo Plus Listen has been available for some time in Canada (CA$9.99p/m on its own or a monthly fee of CA$12.99 when bundled with Read), subscribers in Australia and New Zealand have a separate audiobook subscription service that's not branded as Kobo Listen (AU$12.99 / NZ$13.99 per month). For now it remains unclear if these two regions will also switch over to Kobo Plus Listen and get the three different plans.