Latest Gaming News: 'Starfield' release window has been confirmed while 'Invincible' is headed to 'Fall Guys'
We have a busy day of gaming news in our return to gaming news roundups and our first in 2023. Microsoft has reiterated that Bethesda's starfield is set to release in the first half of the year, Invincible outfits are coming to Fall Guysa couple of hitman games are being delisted ahead of a bundled release and we might be getting a Persona 3 remake.
Read all about this and more in today's gaming news roundup.
starfield is slated to be released in the first half of 2023
A response to a frequently asked question on Bethesda's support page states that starfield, their upcoming release, will release in the first half of 2023. The game was previously slated for 2022 but was delayed into 2023 and as we are now in the first half of the year, it is exciting to see a re-confirmation regarding its release window. As for a specific release date, we should hear more in the weeks and months ahead.
Interestingly, it was recently rumored that redfall might be getting a May 2023 release date. redfall is being developed by Arkane Studios, which falls under the old ZeniMax banner now owned by Microsoft. It is likely that Microsoft will want to put some time between its two biggest releases of the year, so if starfield does release in the first half of 2023 and the rumor is true, it could either release in the next few months or at the end of June.
New Invincible costumes are coming to Fall Guys
One game that seems to be rivaling Fortnite in terms of collaborating with other intellectual properties for content is Fall Guys. The Fall Guys Twitter account has announced that the next collaboration to grace the game will be a series of outfits based on the property Invincible. The costumes will represent the three main characters from the series, Invincible, Omni-Man, and Atom Eve.
The game usually focuses on collaborations with other games but it has recently expanded its range since the developer Mediatonic was acquired by Epic Games, the publisher behind Fortnite, in 2021. One thing is for sure, people who play Omni-Man are going to be recreating the famous meme from the animated series and we are all here for it. Let's just hope there is an emote making it a little bit easier.
Hitman 3 will be rebranded as Hitman: World of Assassination
In what might be the most redundant news of the day, Hitman 3 will be rebranded as Hitman: World of Assassination as IO Interactive is attempting to make it easier for players to jump into the franchise. Previously players had a few different routes to pick from if they wanted to play all the games in the recent trilogy. You could buy all the hitman games individually, and have access to all of the maps in Hitman 3or you could buy the Access Passes or choose an upgrade path to do the same.
Now it will be even easier to play as Agent 47 across all three games, as you will be able to purchase it Hitman World of Assassination which gives you access to Hitman 3, hitman, and Hitman 2. There is then the Hitman: World of Assassination Deluxe Pack which will grant you access to the downloadable content for Hitman 3 as well as the additional maps from Hitman 2. The rebranding will commence on Jan. 26, 2023, when both hitman and Hitman 2 will be delisted from stores, although you can still continue to play them if you already own them. You can read more about the changes here.
A Persona 3 A remake might be released after its recent port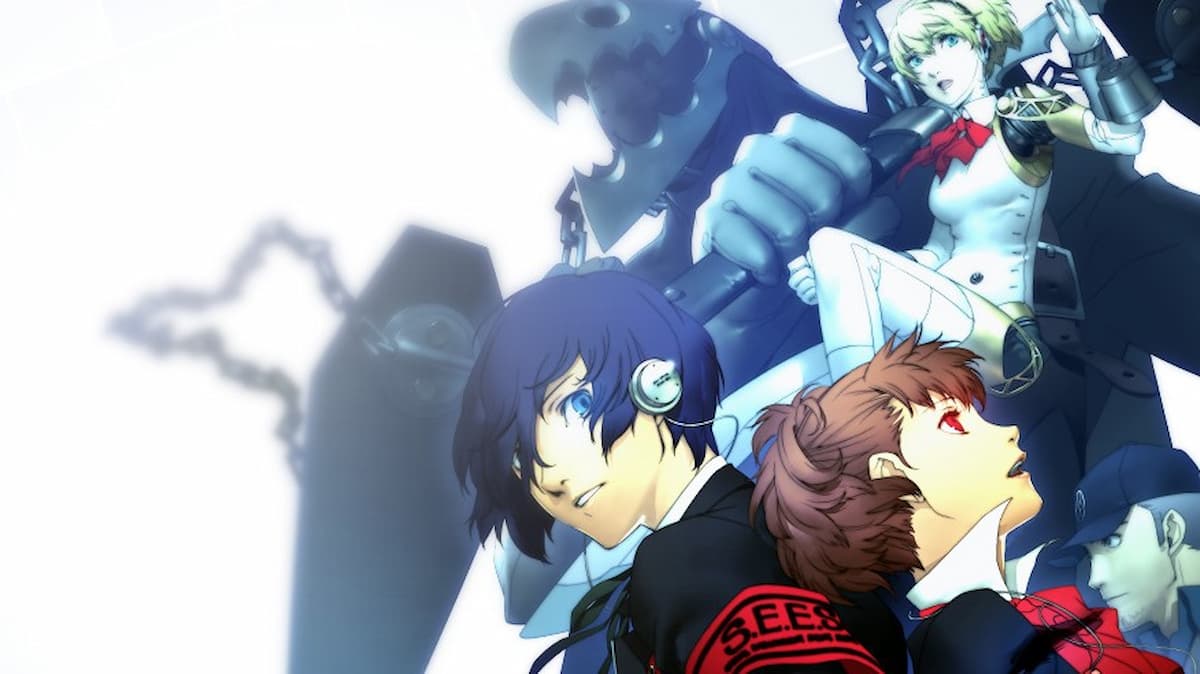 A remake of Persona 3 might be in the works according to a recent rumour. of course, Persona 3 has already received some ports and updated content since its release in 2006 with both Persona 3 FES and Persona 3 Portable. Coming up later this month will be the release of Persona 3 Portable on Xbox One, Xbox Series S, Xbox Series X, PlayStation 4, PC, and Nintendo Switch. The rumor comes from My Nintendo News stemming from several apparent insiders.
The developers of the Persona franchise, Atlus, have not commented on what their next game will be, undoubtedly focused on their ports of Persona 3 Portable and Persona 4 Golden which will be released on Jan. 19, 2023. It would not be the weirdest move for Atlus to be working on a remake of Persona 3, as the port might renew interest in the game. But most fans of the series were anticipating Persona 6 so this might have come as a surprise, unwelcome or not.
The System Shock remake has received yet another release date
The remake of one of the most influential games in history has finally received what seems like a final release date. The original System Shock It was released in 1994 and its sequel System Shock 2 was designed by Ken Levine and co-developed by Irrational Games, the creators of Bioshockone of the spiritual successors to System Shock.
The remake of System Shock, which is being developed by Nightdive Studios, has had somewhat of a lengthy development since the game was announced all the way back in 2015. Eight years later and the game apparently has a final release window, even though it might slip, of March 2023. You can pre-order it on Steam here. Let's hope that the long wait was worth it and that it is not pushed back yet again.
Chloë Grace Moretz is gearing up to play a PlayStation hit
Chloë Grace Moretz, who you might remember from Kick-Ass, The equalizerand Carriehas announced that she will be diving into God of War as her next game. She stated on Twitter that she has been away from her PC for far too long and is longing to get back so she can boot up a game, which is sure to be a feeling gamers around the world can understand.
Moretz recently starred in Amazon Prime Video's The peripheral and took up a presence in the gaming sphere on Twitter to promote it. But it seems like she has been having fun with her new-found gaming experiences and she will undoubtedly continue to have fun when she dives into God of War and presumably God of War: Ragnarök.
Come back tomorrow to keep up-to-date with all the latest in gaming news.